Back to the 80s Fridays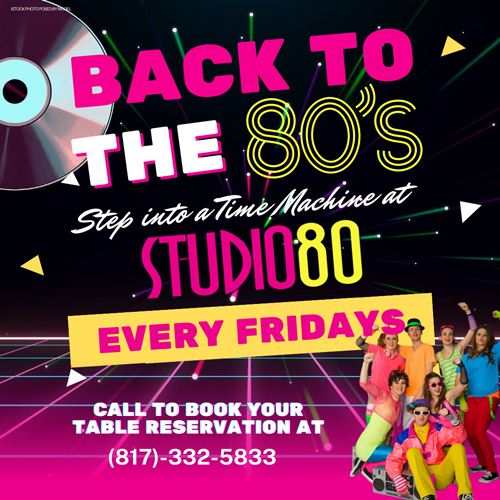 Time to Rewind and Unwind at Studio 80's "Back to the 80s Fridays!"
Step into a time machine and journey back to the the 80s! Every Friday night, Studio 80 becomes your ultimate destination to relive the nostalgia and groove to the iconic beats of the 80s.
📅 When: Every Friday
🕗 Time: 8:00 PM – 2:00 AM
🎶 What's on the playlist? Pure 80s magic all night long! Dance, sing, and reminisce as our DJs spin the hits that defined an era.