Flashback Saturdays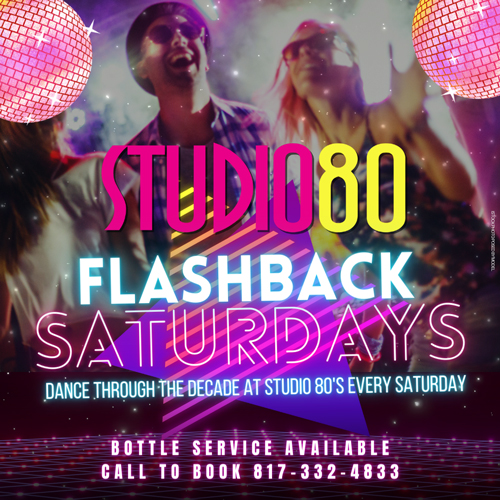 Flashback Saturdays" at Studio 80!
If you're an 80s music enthusiast or just someone who loves the timeless classics, Saturday nights at Studio 80 are about to get a whole lot groovier!
📅 When: Every Saturday
🕗 Time: 8:00 PM – 2:00 AM
What's on the agenda? Non-stop 80s hits all night long! Join us as we travel through the iconic sounds of the 80s, where every tune is a cherished memory and every beat is a dance floor anthem.